Services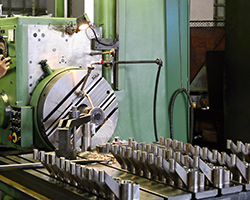 Boring
By utilising the maximum combined lifting capability of both of our 2.5 tonne capacity our forklift trucks, most medium sized jobs can be accommodated within our workshop onto any of the horizontal borers, all of which are equipped with digital readouts for producing accurate and consistent results. As well as conventional machinery, we also have CNC capacity on one horizontal borer, giving us the capability to produce more complex and intricate work as and when required.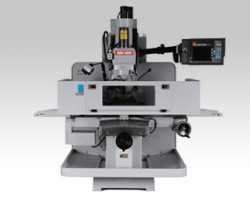 Milling
Any of our boring machines can be adapted to generate milling capacity, indeed there are many instances when this facility proves invaluable when a component requires boring, drilling, tapping and milling in a single setup, saving time and money over switching the components onto another machine type. A complement to the convention machines, we have a vertical machining centre to handle the more intricately designed components. Smaller components can be handled on a Bridgeport Turret Mill, this machine having a slotting head as an extra.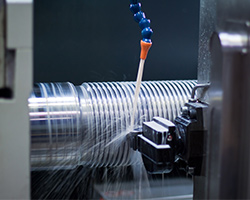 Turning
2 CNC centre lathes enable us to handle an enormous range of component configurations, taking care of exotically shaped parts and a huge range of thread sizes. Conventional capacity is served by a large centre lathe which can handle the larger sized units and a smaller centre lathe. Accuracy and repeatability is controlled by the machines being fitted with digital readouts. A vertical turret lathe completes the turning facility.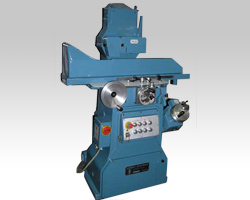 General Workshop Plant
Our more specialised plant is backed up by an array of support equipment; this includes a Radial Arm Drill, Pillar Drill, Surface Grinder and Slotting machine.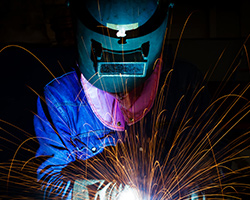 Welding
We have MIG welding capability enabling us to fabricate in house where necessary and then on to subsequent machining. This proves invaluable where components require salvaging by building up damaged areas and re-machining back to original specification.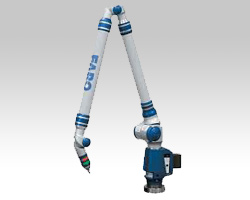 Quality
We work within the confines of ISO 9001:2008 and utilise a vast array of conventional measuring equipment which is controlled by this standard. We have a Faro Platinum Arm which is an extremely versatile and accurate measuring unit which can measure an almost infinite combination of dimensions and surfaces within a spherical reach of 1.2M, then produce a certified printout of these dimensions for customer inspection.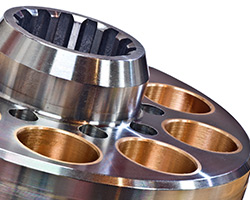 Materials
We can produce components from ferrous material ranging from mild steels up to and including some of the more exotic steels such as stainless steels, Incolloy, Hardox and Duplex. Non ferrous materials include copper, brass, and bronzes and we can also work with non-metallic materials such as nylon, PVC and GRP.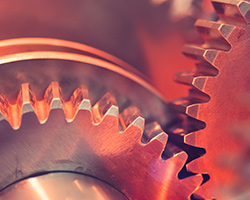 Supplementary Services
Over the years we have built up a wide ranging network of specialist sub-contractors on whom we can call upon to provide services outside of our immediate scope of supply. These services include but are not limited to, heat treatment, surface preparation, painting and powder coating and electro-plating.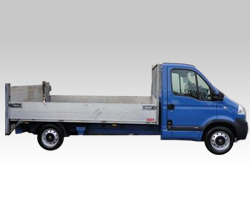 Transport
Having our own 2.5 tonne flat back van gives us the capability to collect and deliver components and material without having to rely on an outside agency.