Crowther Engineering: Precision Engineers and Tool Makers
Crowther Engineering is a long established and highly experienced precision engineering and tool making company. We serve a variety of industries including commercial vehicles, offshore oil & gas, defence, renewable energy and general engineering/manufacturing. Our services include:-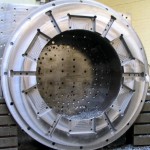 Precision Machining
We specialise in machining large components and sub assemblies, one offs/low volumes and also parts that require complex machining; multiple bores and tapping, multi faces and large bores, etc. We can work with a wide range of ferrous and non-ferrous materials and non-metallic materials such as Nylon, OVC and GRP. Find out more about our machining services.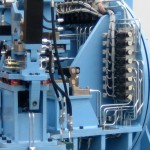 Jigs & Fixtures
Crowther engineering provides a turnkey design and manufacturing service for a range of jigs and fixtures. This includes tooling for welding, assembly and fabrication, machining and testing. Clients include manufacturers of commercial vehicles and earth moving equipment. Find out more.
Crowther Engineering has a highly skilled and experienced workforce with a reputation for quality, reliability and professionalism. We can be relied on for the successful completion of the most demanding and complex jobs. We excel on fast track projects with critical delivery dates.
Crowther Engineering Ltd:  Company Registration Number: 3181433